Npower Recruitment 2021, qualifications, how to apply for the Npower Registration form, the deadline for new enrollment, the latest update on the Npower portal at www.npower.gov.ng, and anything else you need to know regarding Npower Application form 2021 will be presented here.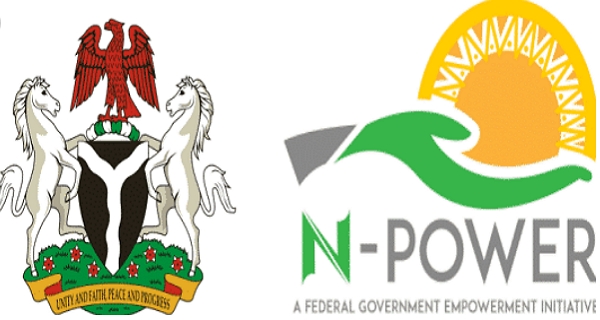 The Npower Registration scheme, run by Nigeria's federal government, has piqued the attention of many people. Do you want to be a part of the Npower program? If you replied yes, make sure you read this post all the way to the end to learn everything you need to know to be eligible for the Npower Batch C Registration in 2021.
Many applicants have inquired as to when the Npower 2021 recruitment will begin. This question will be answered on this tab, as well as anything you need to know in order to be eligible for the Npower program. So stay put.
Those interested in accessing or downloading the Npower online application form should go to npower.fmhds.gov.ng and download the Npower form 2021 PDF. Please keep in mind that the Npower application form is absolutely online. The online application form can not be paid for.
After that, let's move on to Npower career openings and prospects.
Npower Recruitment Criteria for 2021
 There are two types of Npower programs:
 Category for Graduates
Non-Graduate (Non-Baccalaureate)
The following are the prerequisites:
BVN
Valid contact information (email address or phone number)
A JPEG or PNG format of a recent passport photo (1MB)
Make sure you're not already hired by a corporation.
 need to develop lifelong skills in order to become community solution providers
You must be a Nigerian citizen.
You must be between the ages of 18 and 35 to be eligible.
You must have the confidence to self-teach.
You must know how to use a computer.
Npower Registration Requirements for Graduate Category
Degree Certificate
NYSC Discharge Certificate
Valid contact-Email address or working phone number
a JPEG or PNG format of a recent passport photo (1MB)
Make sure you're not already employed by a company.
NYSC Number
Email Address That Is Active.
You must have a Higher National Diploma (HND) or a Bachelors Degree from a higher school to be eligible for the N-Power Graduate Group. Npower is planning to hire a million people to make Nigeria's unemployment rate fall.
Qualified State for Npower Recruitment 2021
Abia State

Adamawa State

Akwa Ibom State

Anambra State

Bauchi State

Bayelsa State

Benue State

Borno State

Cross River State

Delta State

Ebonyi State

Edo State

Ekiti State

Enugu State

Federal Capital Territory

Gombe State

Imo State

Jigawa State

Kaduna State

Kano State

Katsina State

Kebbi State

Kogi State

Kwara State

Lagos State

Nasarawa State

Niger State

Ogun State

Ondo State

Osun State

Oyo State

Plateau State

Rivers State

Sokoto State

Taraba State

Yobe State

Zamfara State
www.npower.fmhds.gov.ng | Npower Recruitment Portal
To apply for the Npower 2021 recruitment form, applicants must go to www.nasims.gov.ng. When the form is finished, the portal will be open for registration. Continue reading to learn more.
As you scroll down the list, you'll see a way to register for the Npower recruitment.
How to Apply For Npower Recruitment Application form
To apply for Npower Recruitment, go to http://www.npower.org/apply. To enroll, go to https://npower.fmhds.gov.ng/signup on the Npower official website or the Npower jobs 2021 portal. After you've signed into the application portal, you'll be asked to read the N-Power Program's terms and conditions and agree that all of the details you've given is valid and correct. Click Register after entering your correct contact information (email or phone number). Allow a few moments for the page to load.
Press Login to Portal and enter your email address and password ( in case the login page does not open, click on login to the portal again and make sure your network is connected)
You will be sent to your email address for clarification. Once you've checked your email address, enter your 11-digit BVN and date of birth in the following order (dd/mm/yy). You would not be able to proceed beyond this interface if your BVN information is incorrect.
You'll see the six (6) steps to take and how to fill out the application form.
Biodata and Contact Details
Fill in your initials, first name, and middle name in the same way as your BVN.
A page for Education and Programs
Please state whether or not you have earned schooling. The N-Power software is available to all.
However, only graduates are eligible for the N-Teach and N-Health sub-programmes. Furthermore, holders of a Bachelor Degree, HND, OND in health sciences such as Medicine, Microbiology, Nursing, Public Health, Botany, Midwifery, Psychology, or another allied discipline in the sciences would be given priority for N-Power Health.
You will be asked to upload your degree certificates as well as your NYSC certificate, if appropriate.
SEE ALSO:
A page for Jobs and Other Details
You will be asked to answer certain questions and submit a copy of your government-issued ID card. Please keep in mind that the following government IDs are acceptable:
NIMC issues International Passports and National ID Cards.
A valid driver's license is required.
A page for Reviewing and Submitting Permanent Voter's Cards
Examine all of the material you've entered before submitting it. Following submission, you will be given a unique ID code. Make a note of it and keep it somewhere confidential.
After the screening process, the Npower shortlist will be published.
NPower will send you an email confirming your registration within a few days. In addition, the email will include all of the information you need to complete your Npower registration.
Please note that the application is only available online. As a result, make sure you have a reliable internet connection when you apply. To avoid being disqualified, make sure to scan and upload your credentials to https://npower.fmhds.gov.ng/login and double-check that all of your details are correct.
Is the Npower recruitment form no longer

available

for 2021?
At this time, Npower is not hiring. Always keep an eye on unn.org.ng for the most up-to-date Npower news and information for the Npower recruitment in 2021. You can also save this page as a bookmark for quick access.
Exam for Npower Aptitude Test
The Npower screening test will be conducted online using a computer (CBT). After registering, you will receive information about the test. Npower Test Questions and Answers can be found here.
The Npower Recruitment form for 2021 has not yet been released. Do not be taken in by anyone's deception. This post will be updated as soon as the Npower application form is available on the Npower website, www.npower.fmhds.gov.ng.
Is the Npower Portal going to be open in 2021?
The Npower portal, www.npower.fmhds.gov.ng, is currently closed to new registrations.
Note: Following the recruitment process, the list of Npower shortlisted candidates will be made public as soon as possible. Paying money to anyone for any assistance is not a good idea. Make your eyes sparkle!
When will the Npower Recruitment/ Registration Form for 2021 be available? (Batch C Npower)
The Npower recruitment form for 2021 will be available on the official Npower website, www.npower.gov.ng, on… Npower recently announced on Twitter that new Npower registration will begin on June 26th 2021, with Batch A and B being disengaged by the end of June/July.
Please indicate in the comment box if you want to be notified when the Npower Recruitment Form for 2021 is available, and please remember to share this information by clicking the Facebook share button or any of the social media share buttons below.
SEE ALSO:
Questions and Answers from Npower
Is Npower planning a 2021 recruitment drive?
On June 26,, Npower will begin accepting applications for the 2020/2021 academic year. The Npower website is where eligible candidates should register.
What should I do if I want to be considered for Npower 2021?
1. www.npower.fmhds.gov.ng is the official website of Npower.
2. Choose the program category for which you'd like to apply.
3. Choose a program from the list of available options.
4. Click the "Apply Now" button.
5. Complete and submit the online application form.
Is it possible for NCE holders to apply for Npower?
Yes. NCE holders can apply for Npower recruitment. Graduates and non-graduates are the two categories of Npower.
What is the salary at Npower?
The stipend for Npower is only 30,000 naira. The Nigerian federal government pays a monthly salary of 30,000 naira to its beneficiaries.
I'm having trouble logging into my Npower account. What should I do?
1. Go to the Npower website.
2. Your email address and password are required.
3. Submit the form.
RELATED POST
Tags: Is the Npower application form no longer available for 2021?, Npower recruitment, sample of npower registration form, www.npower.fmhds.gov.ng portal